Path Of Exile Action RPG With In-Game Microtransaction
Path Of Exile
Date: Feb/07/18 15:13:02
Views: 94
Path of Exile is a free PC Action RPG with in-game microtransaction that will never be pay-to-win. The player can choose between 7 character classes (Shadow, Witch, Marauder, Templar, Ranger, Duelist and Scion) who were banished to the land of the Wraeclast exiles. The game has a dark atmosphere and macabre creatures, which will attack from anywhere.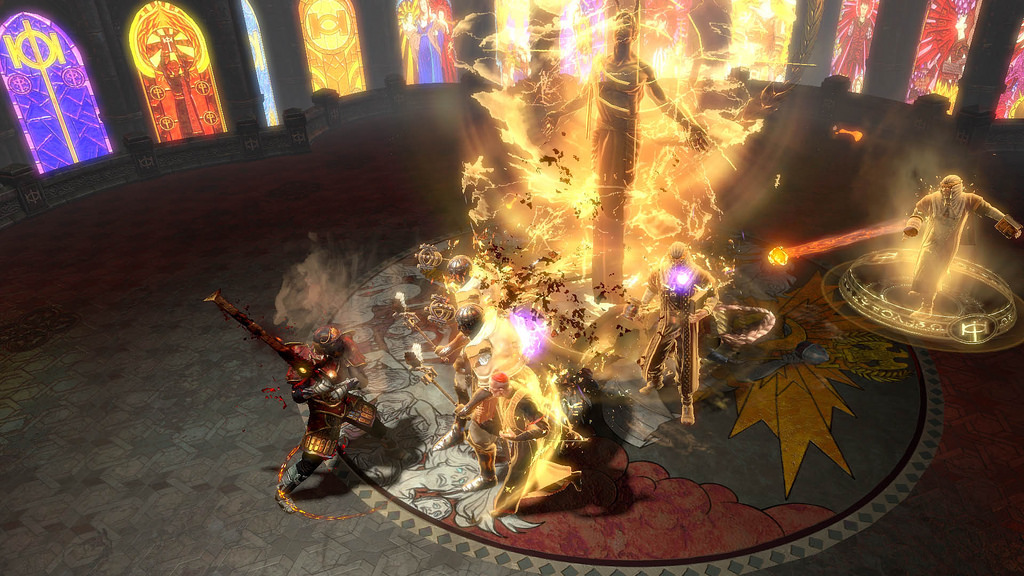 One of the main differentials of the game is its system of personalization and character building, with infinite possibilities of combination of powers, talents and skill. Dungeons are generated randomly, ensuring that one will never be equal to the other. In addition, the player can compete alone or in a group in online ranked matches and in massive PVP tournaments.
Main Characteristics of the Game:
Dark and deep action RPG
Unlimited combinations of character creation with the immense tree of game skills
Combination of skill gems to create unique combat strategies
Lets explore a dark and energetic world, presented from a fixed 3D perspective
Free game where you never pay to win
The player can explore randomly generated levels for an almost infinite gameplay experience
Create weapons, magic items and even end-game maps to become even stronger
It is possible to cooperate or confront thousands of other Exiles in a persistent online world
Rise to higher levels in all game modes
Fighting in PvP Tournaments for Global Recognition
Provides integration with Steam and Twitch
The game is free and can be downloaded by Steam or direct from the official website. The in-game currency Orbs is available at the professional online gaming house. The interested gamers can buy PoE Currency from those professional online gaming houses in the most affordable cost.